 Your life. Your benefits. Your diconium.
We offer you a flexible, positive work environment with a wide range of benefits, perks, rewards and opportunities. Discover new skills and improve your strengths, adapt your working day to your personal lifestyle, celebrate community, sustainability and diversity, and sweeten your working life with awesome perks and benefits!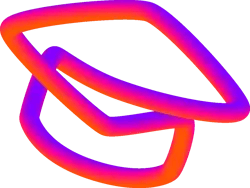 #SkillUpYourLife
Make the next step: Discover new skills and strengthen your strengths.
What do digital transformation and your personal development have in common? They're both never-ending! Want to learn a new skill? Deepen your knowledge? Reinvent yourself? diconium is there for you. Because what's good for you is also good for your team, your clients, and for all of us. A big win all around!
Sharing knowledge within the team makes us stronger as a whole. That's why we host Inject Sessions where experts present current topics and projects – by colleagues, for colleagues. Every employee of the diconium group can take part and learn from one another.
Our competence centers consist of specialized teams that develop and expand their expertise in various areas of digitalization. This is where innovative solutions are created for our customers and where our digital minds are constantly evolving.
Rewrite Tech Community & Blog
To encourage greater innovation and technological progress, we've created REWRITE TECH, a tech blog written by our very own developers. This platform provides a space for you to dive deeper into tech topics and share knowledge with colleagues and the world.
We want you to feel welcome and valued from day one, which is why we offer a comprehensive 3-day onboarding program.
During this time, you'll gain valuable insights into diconium's world of work and have the opportunity to ask our managing directors anything they're curious about.
We believe that you should have access to a comprehensive range of opportunities for personal and professional development. We offer various training programs for all employees, as well as the leadership map, a program specifically designed to enhance managers' personal development.
Internal Learning Platform and Further Training
We're committed to learning and development. We offer numerous courses on our internal learning platform and encourage our employees to take advantage of external development opportunities like visiting congresses, fairs or workshops.
Languages are the key to understanding the world around us, which is why we support our employees in leveling up their language skills. diconium therefore offers German and English group courses for different levels.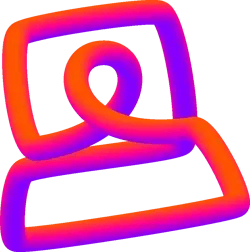 #LiveYourLife
Do-it-yourself: Design your workday to fit your personal lifestyle.
diconium helps you to align your working life in the best possible way and to remove obstacles. By doing so, you can achieve the best results for yourself, for your clients, and for diconium.
Hybrid, Remote and Cross-location Work with Home Office Support
At diconium, we believe in giving our employees the flexibility to work where they're most comfortable. Whether it's from home, on the road, or in our offices, which are perfect for face-to-face meetings and creative discussions with colleagues.
If you choose to work from home, diconium provides you with monitors, ergonomic consultations and subsidies for desk chairs to ensure your home office is comfortable and productive.
Flexible Working Hours and Part-Time Work
Your work-life balance is extremely important! That's why we give you the freedom to adapt your work schedule to your needs with no constraints on your working hours.
Additionally, we offer part-time positions if you have other obligations or a preference for less time-intensive work.
We know that being a parent is a full-time job. We therefore allow you to bring your children to the office, and set up a dedicated space for children and parents in our Stuttgart office to make life even easier.
We love our four-legged friends! All dogs are welcome in our offices.
Vacation, Special Leave and Sabbatical
You deserve time to recharge and enjoy life outside of work, which is why we offer 29 days of vacation, and close the office on December 24 and 31.
We also provide special leave for events such as your own wedding or for moving house.
Colleagues who have worked at diconium for over 10 years benefit from one additional vacation day every 5 years. Special leave can also be taken for educational purposes.
We also offer support for sabbaticals.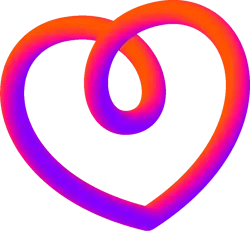 #ExpressYourLife
The power of collaboration: Celebrate community, sustainability and diversity.
You're at your best when you feel understood, when you know you are supported and when you can simply be who you are. diconium offers space for all of this, with communities in which you can feel comfortable, pursue common interests and fight with others for a good cause. Because we all have a responsibility that goes far beyond our corporate boundaries.
Digital Sustainability Hub
Digital innovations can create opportunities to solve sustainability challenges and make a sustainable impact. That's why many of our employees are committed to sustainability by creating task forces and contributing their ideas, time and effort to drive this cause forward.

Electric vehicles are the future. We offer free electric vehicle charging docks at our Stuttgart office for all diconium employees to use.
We also have an electric carpool where you can reserve and rent a car for business or personal use.
Communities & Community Activites
At diconium, we foster a sense of community among our employees with groups that offer support for young professionals and women, as well as teams that work on projects around corporate culture. These communities provide opportunities to meet new people and broaden your horizons through discussions with like-minded individuals.
Join one of our community activities and spend time with your colleagues outside of work! We offer sports groups for activities like running and soccer, as well as games groups for some friendly competition!
Social and After-Work Activities
Our summer and Christmas parties are legendary. We also organize after-work events and, for those looking to meet new people, we offer blind lunches where we match you up with other colleagues and you spend your breaks together, either in person or virtually.
We support people in being their true selves, with all their unique traits! We want to promote a corporate culture where everyone feels comfortable, regardless of age, ethnicity, nationality, gender, physical and mental abilities, religion, sexual orientation, gender identity, and social background. We've therefore signed the Diversity Charta and are committed to raising awareness for diversity within our company culture.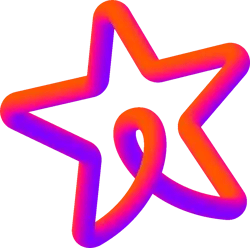 #UpgradeYourLife
The icing on the cake: Sweeten your working life with some special treats.
Sometimes it's the little things that make our lives awesome. Having said that, not all of our perks and rewards are small! Whether it's a little something like our Flex Rewards or bigger support like private insurance, we want to show you our appreciation!
Are you always on the go? At diconium, we've got you covered with a range of financial benefits to keep you moving. Whether you prefer public transport, your own car or bike, we've got an option that suits you.
Each month, you'll receive a flexible budget that lets you claim back the cost of public transport tickets, recurring mobility expenses, and even a mileage rate for the distance between your home and our office. Plus, we offer a subsidy for purchasing, maintaining and insuring a bike for your commute.
Staying active is essential for a healthy lifestyle. That's why, at diconium, we offer discounts on gym memberships for selected gyms and programs like 'urban sports club.' In addition, we hold weekly yoga sessions to help you stay active and energized.

We also offer discounted private supplementary health insurance if you're interested in additional coverage. These insurance options cover a range of services including travel and dental
And as part of the European diconium group, all of our employees are insured via the diconium casualty insurance, which provides coverage both at work and in your private life.
We understand that mental health is just as important as physical health. We therefore offer our employees free access to mental health coaching in partnership with the Fürstenberg institute. Support can be accessed quickly and anonymously, so you can feel comfortable talking to someone during challenging times.
We believe that you deserve the best incentives and rewards, which is why we've introduced our new benefits platform.
The annual benefit budget covers up to €2400, 25% of which is allocated for goodies like vouchers for grocery stores and clothes shopping, or the option to donate your monthly voucher. The remaining 75% is a 'flex budget' that can be used for expenses like internet, transport, meals and childcare. You can have the costs reimbursed by submitting an invoice or bank statement.
All benefits are individualized, so you can choose the vouchers and reimbursements that suit your preferences best.
We know that a little pick-me-up during the workday can make all the difference! Our offices provide free coffee and other drinks, as well as fruits and snacks, for all colleagues.
Business Laptops for Personal Use
As a diconium employee, you can use your business laptop at home and in your free time.
We understand that planning for retirement can be overwhelming, which is why we've partnered with Allianz to provide company pension plans that are tailored to your needs. With a 15% monthly contribution to your payments from diconium, you can rest assured that your future is in good hands.
Additional Corporate Benefits
We believe in providing you with access to exclusive discounts and benefits. We've therefore partnered with Commerzbank to offer you the Company & More program, which offers cashback options of up to 15% for online shopping from more than 2,000 participating stores. Even if you're not a Commerzbank customer, you can still take advantage of this amazing offer. And if you do decide to set up a new bank account with Commerzbank, you'll benefit from discounts on their products and services.
We also offer hundreds of discounts on local and country-wide offers, from shop and restaurant vouchers to event tickets and mobile phone contracts, via our Corporate Benefits platform.